We had the best corn chip dip ever in this little hole in the wall restaurant. It was years ago but I still remember how everyone at the table raved about it!
Ever since I could never find an equal to the taste of that green salsa dip. Until now, that is.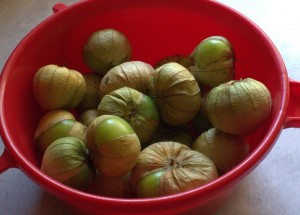 This year tomatillos were a success in the garden, so it was really satisfying to have my own fruit to make a batch of green salsa for the first time.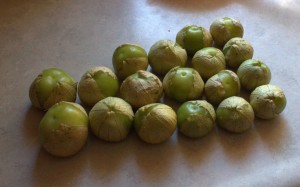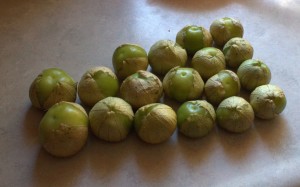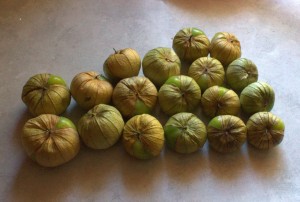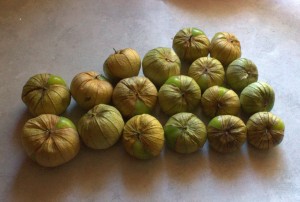 The year before last wasn't a success as only one plant came to maturity in the garden. Without a second plant to cross-fertilize its flowers the fruit was barely bigger than a pea.
The Salsa Verde recipe came from a local fruit and vegetable market where they offered tomatillos for the first time. The story goes that a new Latino employee introduced them to growing the small tomato relative. As a way to get people interested in trying the newest fruit at the market they shared the following recipe.