Anybody out there with a good Groundhog Remedy?
Frickin' groundhog made her way into the garden a couple of weeks ago and munched on the sugar peas so about half of the plant tops were nibbled down to a few inches tall. Uuuuh! Here's what they look like now.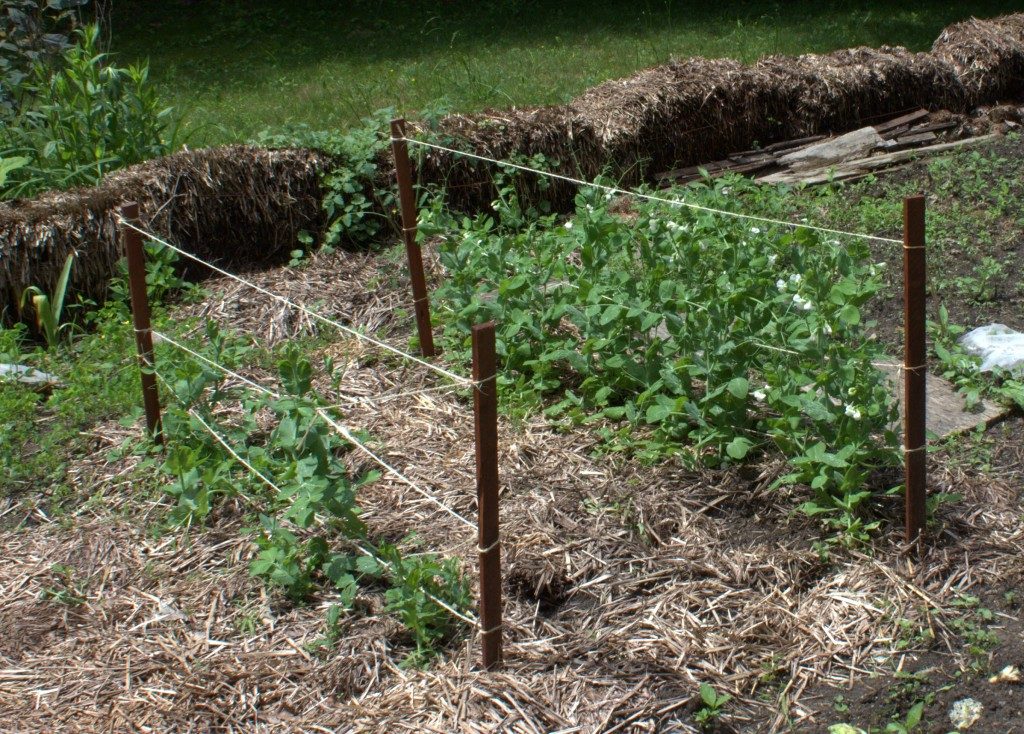 The peas in the left row took a hit and then the fat pig wandered through the garden lettuce before I could chase her outta there.
Gotta scare 'em away somehow. Their tunnels are all over the place leading to and from the bean field. We live next to an agricultural field but separated by 100 feet or so of a wooded area.
I read in Dr. Bader's Pest Cures Natural Solutions to Bigger Pests that the woodchuck doesn't like hot peppers. The book itself is very basic but will introduce you to a lot of natural remedies that are definitely worth a try. It came with a second book on how to deal with bugs, the smaller pests. (Amazon offers both very inexpensively.)
So, instead of getting out the shotgun, I wanted to try something less destructive.